Seven maxim of sustainability
Deep -established values ​​guide us every day
Sustainability is not just a characteristic of our products!
Our indications are an economic way of working, market -oriented thinking and durable product strategies. Always taking into account future -oriented, ecological, economic and social solutions.
The industry presents us with many challenges and we are happy to accept them. At Fynch-Hatton we will be part of solutions and no longer part of the problem!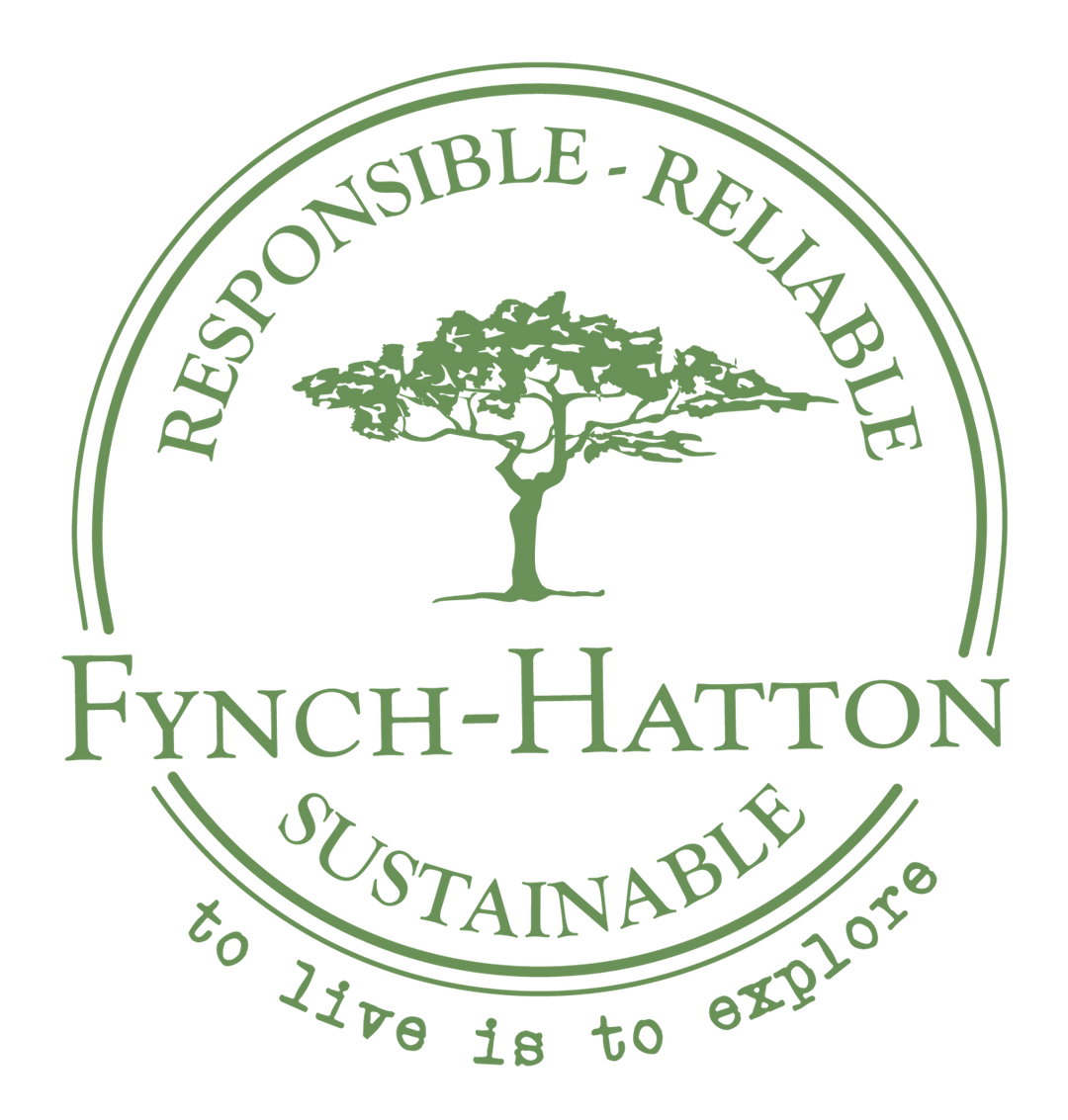 We take responsibility!
Sustainable action is an essential part of our corporate strategy. Because as a family company we think in generations and are aware of our responsibility. We understand sustainability as interaction of responsibility, reliability and resistance - this has been shaped by our entrepreneurial action since 1998. Since our company was founded, the umbrella acacia has been a logo of our brand for our connection to the environment and for responsible action. With a sustainability strategy we have developed, we would like to become the most sustainable fire in the casual mainstream segment.
The core areas of our strategy
SOCIAL RESPONSIBILITY
Not only internally, but also for our external partners. Our goal is to contribute to a positive development in social problems. Social aspects such as a fair remuneration, security at work and good working conditions are the basic requirements for the production of our products. Taking into account the "human rights", we ensure that people are neither beaten nor children are used in production. The binding basis for the production of our products and the implementation of our values ​​is the "Code of Conduct" of the "Amfori Business Social Compliance Initiative", in short: Amfori BSCI and the overall association of the German Textile and Fashion Industry. It applies mandatory to all suppliers - without exception. This code takes into account the relevant international guidelines and agreements on human rights, occupational safety and fairness in the supply chain.
Ecological action
At the ecological level, we face a special challenge. We are aware that we consume more resources every year than our planet can create. That is why we take this topic particularly seriously and want to develop further throughout our actions. We are already questioning the use of raw materials and chemicals in production today. Personal contact and regular communication with our partners and suppliers also prevent harmful substances in our goods. All materials, individual product components and the products themselves are based on legal requirements and our quality requirements
checked and evaluated.
Economic obligation
Our products are our greatest strength, because long -term our actions are only sustainable if we use resources sensibly. That is why the longevity of our products focuses on the development and production of our fashion. We achieve the fulfillment of the high demands on the material through the exclusive use of high -quality fibers - mostly natural origin. We also work with the best producers who understand their handicrafts and to whom we trust. In our production, the focus is on both precision and professionalism. Our sweaters, for example, are knitted on shape in each part and then whistled and cleaned by hand.
Product & raw materials
Sustainability as an interplay of first -class quality, innovation and responsibility that distinguishes our products.
Our products are the roots for our sustainable action. That is why we develop high -quality and durable products from sustainable raw materials. 70% of our collection already consist of sustainable raw materials. In the future, we will increase the proportion steadily and also extend to the accessories used.
Supplier & partner
Sustainability creates stable, long -term partnerships and is the basis of our actions! We are firmly convinced that we only achieve the best quality for our customers and our environment if we constantly expand our knowledge through cooperation with partners: inside. We are particularly proud of our long -term partnerships to our supplier: inside and are steadily in personal exchange. This resistance gives us the chance to get to know our supply chain in full depth. That is why we are establishing a transparent procurement chain by 2023 and are already producing under fair production conditions. We align everything according to social and ecological standards and our high quality standards. Our indications are an economic way of working, market -oriented thinking and durable product strategies. Always taking into account future -oriented, ecological, economic and social solutions.
Sales area & customers
We are convinced that we can only contest this path in the long term if we are in the steady and close exchange with our partners and customers. In open communication and honest transparency, we see the key to our further development and successful cooperation with our partners. Only if we exchange and network in the industry can we find solutions in the long term and really act sustainably. And that is very important to us at Fynch -Hatton - not just in terms of our products! For this reason, we develop concepts for our online shop, our POS and our labeling, among other things, in order to be able to communicate with our customers directly and as transparently as possible.
Mönchengladbach location
Sustainability is deeply rooted in our company history and our identity and drives us every day. Therefore, we live holistically in all areas of the company. We also realized this approach when converting our headquarters in the traditional textile city of Mönchengladbach. But here too: Stagnation is not an option. Not only externally with our partner: inside or our products, we also want to constantly improve internally. In addition, our values ​​include respect, loyalty, passion, innovation, quality and the recognition of equal opportunities and diversity of all employees. Furthermore, we attach great importance to a discriminatory work environment in which our employees can develop freely. Fair working conditions, a transparent and also fair remuneration system and occupational safety are central aspects for us, without exception.