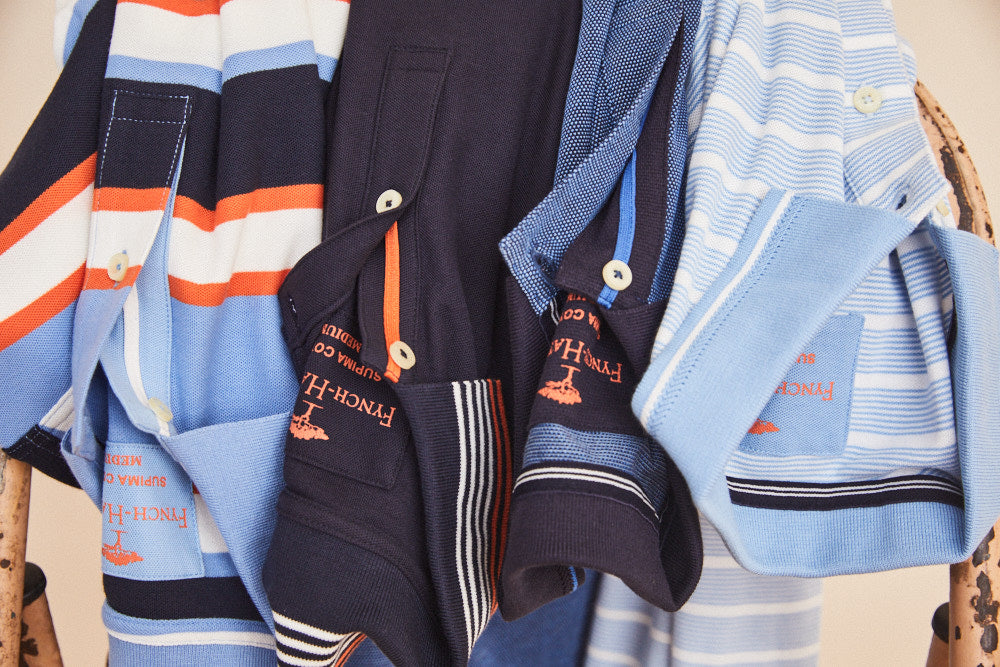 Supima: dimensionally stable and brilliant colours
Supima is a trademark that only grants its licences to selected partners. For us, it is a huge compliment to be able to use this raw material in our products. Supima is significantly more resistant than conventional cotton and guarantees that the fabric keeps its shape and retains its brilliant colour for a long time. So you can enjoy your garment for longer. You can also feel the special quality: The extra long staple fibres ensure a luxurious and particularly soft feel.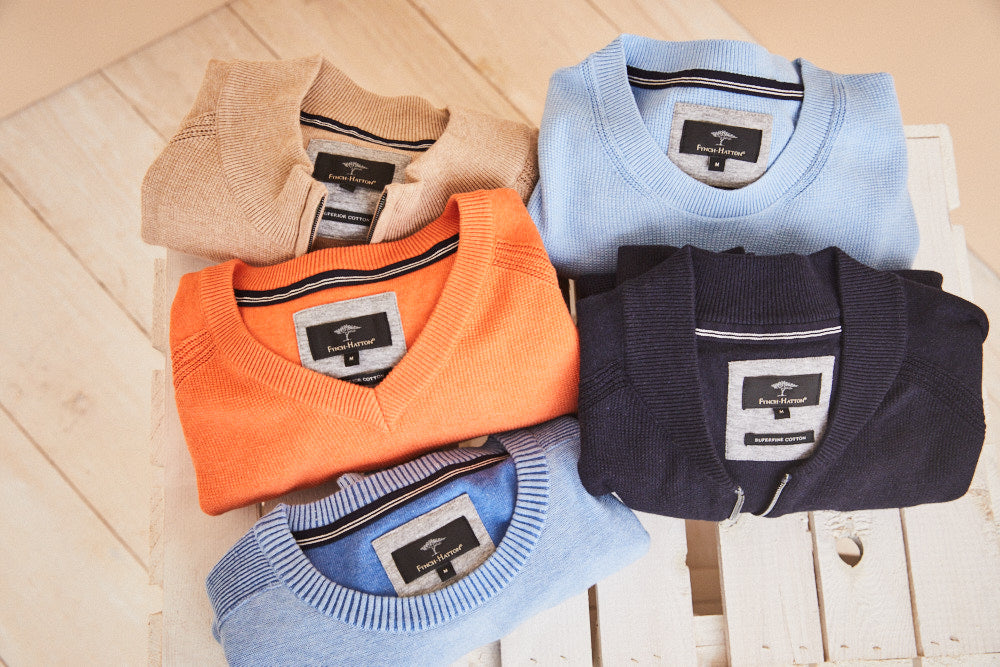 KNITTED ON FORM
Bei der Herstellung unserer Produkte stehen Professionalität und Präzision im Vordergrund. So produzieren wir beispielsweise unsere Pullover 'fully fashioned', das heißt, jedes Teil wird auf Form gestrickt. Danach wird alles von Hand verkettelt und versäubert. Wir bieten einen gleichbleibend hohen Standard und damit die Gewissheit, immer das Richtige zu kaufen.
Die Philosophie dahinter ist eindeutig: "Detailed quality and workmanship."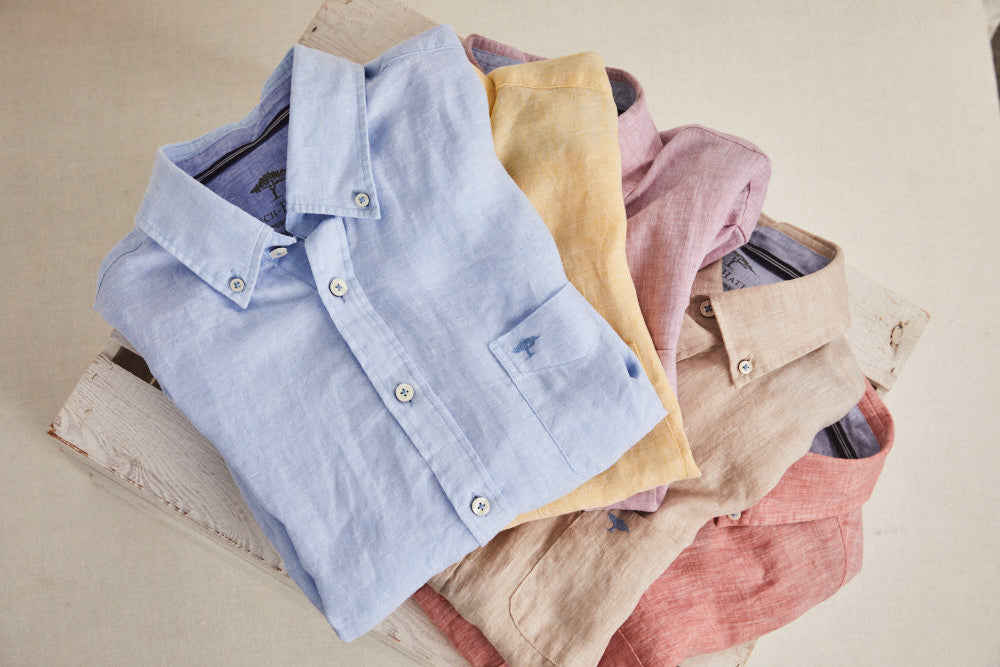 Trends with attention to detail
True to the motto "to live is to explore", we are drawn out into the world, where we seek out impressions, inspirations and trends in order to reflect them in our garments and combine them with our distinctive features. In doing so, it is down-to-earthness and authenticity that are in every detail and which make our garments unique.
Discover the love of detail in our products.
Fynch-Hatton
Jumpers
Through specially developed finishing processes and refined qualities, we give our jumpers the typical Fynch-Hatton signature. Our jumpers captivate with their high colour brilliance as well as their noble and soft feel. Every jumper is knitted to size. Nothing is cut or sewn by machine. When joining the individual pieces, the stitches are interlinked by hand. The result is a perfect fit and long-lasting seams. When selecting the yarns used, we place the highest value on quality to ensure a high level of wearing comfort. We rely heavily on natural fibres for authentic and high-quality styles. In addition, we always use particularly luxurious yarns such as cashmere, yak and silk in our collection. Fynch-Hatton sees itself as a competence provider in the field of knitwear. Every season we develop a wide range with a brilliant selection of qualities, shapes and structures.


FYNCH-HATTON
Shirts
We use extra-soft, high-quality interlinings to pad the cuff and collar. This increases the wearing comfort and especially improves the abrasion resistance at the corners and edges. We offer shirts with a special Fynch-Hatton Easy Care finish. These items are particularly easy to care for, yet the quality remains soft and breathable. An additional securing thread, the so-called "Button Shank", prevents the buttons from coming off, and a high-quality wash corner known as a "Gusset" prevents the outer material from tearing. This is how we secure the most stressed points for extra durability in our premium product line. A Fynch-Hatton shirt fits you! Whether classic, casual or sporty, with our selection of collar styles from Shark to Kent to Buttondown, you'll cut a fine figure for any occasion. Combined with the wide range of materials from Italian fine thread to cosy flannel shirt, you will always feel perfectly dressed.